Scott Tzinberg, Principal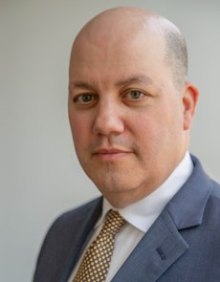 Since opening his family law private practice in 1996, Scott has concentrated his practice in the area of family law, including divorce, child custody, child support, paternity and other family law related issues.
He obtained his undergraduate degree from the University of Wisconsin in Madison, and received a Juris Doctor degree from the John Marshall Law School, in downtown Chicago. During law school, he clerked for a sole practitioner with an established family law practice, and started his own practice immediately after being admitted to the Illinois bar.
In nearly two decades of practice, Scott has handled hundreds of contested divorce, child custody and other family law matters. He has handled cases involving high profile individuals with the utmost discretion.
Scott has also been active with the John Marshall Law School mentorship program—mentoring law students, exposing them to family law cases and introducing them to the Court system. Scott currently lives in Northbrook, IL. He is married and has two children.
"The best decision I made during divorce proceedings was to leave my first attorney and retain Scott. It was very comforting to have an attorney that spoke in the Courtroom with such confidence and delivered on his promises. Knowing that Scott was on my side made the whole emotionally difficult experience much easier to endure."
—H.E.
Please contact us for a free, face-to-face consultation or email Scott.
We handle cases throughout Cook, Lake, Will and DuPage Counties. Please call or send an email, so we can schedule your free initial consultation.