Our Practice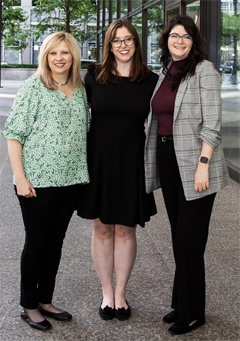 If you're hiring a family law attorney, you're probably facing one of the most emotionally challenging times of your life. Divorce—and everything that goes with it—is difficult.
But it doesn't have to be traumatic. The right lawyer can help you navigate a divorce, child custody or child support case, while protecting not just your financial interests, but your emotional ones as well. And not just for you, but for everyone involved.
Many people believe "Family Law" simply refers to divorce and child custody. While it's true that those issues are a significant part of a family law practice, we also handle paternity, drafting pre nuptial agreements, visitation, mediation, child representation, and enforcement or modification of your divorce decree. At the Law Office of Gretchen Schrader, our goal is to truly serve the complete needs of your family.
Please contact us for a free, face-to-face consultation.
We handle cases throughout Cook, Lake, and Will Counties. Please call or send an email, so we can schedule your free initial consultation.