Gretchen V. Schrader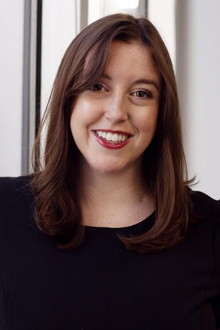 Gretchen Schrader graduated from Indiana University Maurer School of Law in May 2015 and was admitted to the Illinois bar in November of the same year. While in law school, Gretchen competed in the Sherman Minton Moot Court Competition, in which she was a quarterfinalist and was awarded Oral Advocacy Honors. She was also a finalist in the school's Trial Competition and received the CALI Excellence for the Future Award in Advanced Trial Practice.
After her admission to the Illinois bar, Gretchen began her career at a small suburban family law and criminal defense firm. She joined the Law Offices of Scott Tzinberg in August 2018. When Scott Tzinberg was appointed as an Associate Judge for the Circuit Court of Cook County, Gretchen took over leadership and the firm transitioned to the Law Offices of Gretchen Schrader.
Prior to obtaining her J.D., Gretchen earned her B.A. in Criminal Justice at Indiana University, from which she graduated with highest distinction. She is a member of the Chicago Bar Association and the Illinois State Bar Association.
Please contact us for a free, face-to-face consultation or email Gretchen.
Gretchen is approved to represent minor children (as Child Representative and as Guardian ad Litem) in Cook County domestic relations matters. She is also a trained mediator approved by Cook County for mediation appointments. We handle cases throughout Cook, Lake, and Will Counties. Please call or send an email, so we can schedule your free initial consultation.